Gus's foundation began growing up on a 1500 acre Elm Grove Farm in Buckingham, Pennsylvania. His farm to table experience began as a child where the only grocery store was out back in the family garden and pasture. From the age of 9 he would walk into the chicken coop, grab the eggs and cook himself breakfast standing on a milk crate.  Read more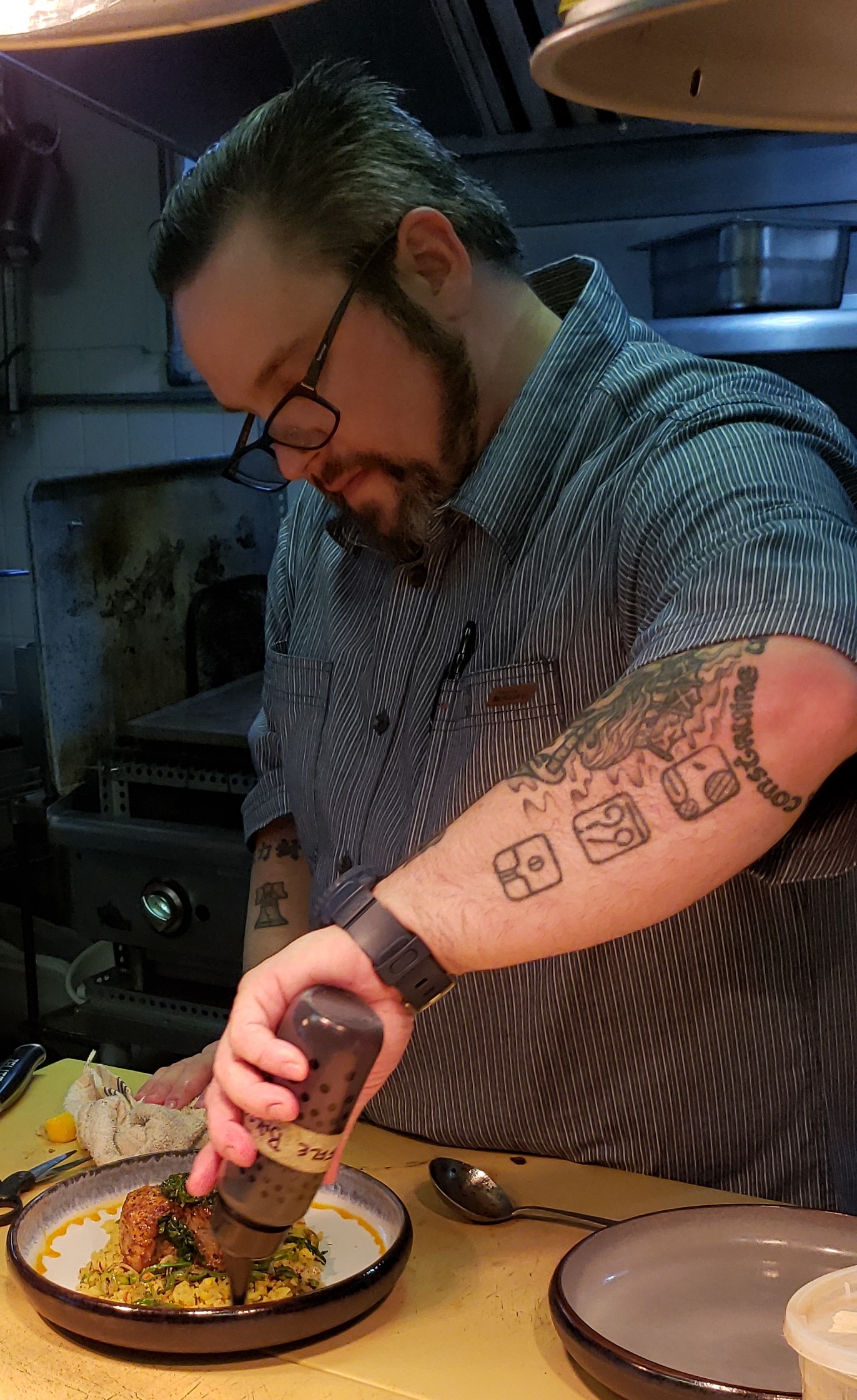 Fresh Ingredients, Tasty Plates, Good Times, Creating Memories
Cornishons, Caper Berries,
Whole Grain Mustard, Crostini
Carrots, Cucumber, Sund Dried Tomato, Pickled Shallots, Citrus Vinaigrette
Grilled Hanger, Port Wine Demi

"Everything was delicious"
"Everything was so delicious and so creative. Love the open feel of the restaurant. The ambiance is fabulous. Can't wait to go back and eat our way through the menu. So lucky to have them back."
Heidi Y – DC

"Fabulous from start to finish"
"So excited for Debbie and Paul and Gus's new adventure! Our meal was fabulous from start to finish!! Can't wait to go back to try more items!"
Ronda P, NJ

"Great food and service!!! Wings, large plates and sides were delicious! Excited to have a new restaurant in North Wildwood!"
Amy M – NJ

"
Everything was well prepared and enjoyable

"
"Great food! A perfectly cooked steak. The option of a side of mushrooms to pile on top. The most tender pork chop I've ever had. Shanghai Street wings with just the right amount of kick. Meatloaf. Fries. Burrata…Everything was well prepared and enjoyable"
Robin S – NJ
Open Thursday – Sunday
5:00pm – 9:00pm
For parties of 7 or more please call the restaurant for reservations 609.796.2446
We are BYOB
Address: 700 New Jersey Avenue, North Wildwood NJ 08260
Outdoor dining is available. Being that it is weather dependent, we can not guarantee a table inside, if the weather turns.
Drop Us a Line
Don't be shy. Let us know if you have any questions!