Gus's foundation began growing up on a 1500 acre Elm Grove Farm in Buckingham, Pennsylvania. His farm to table experience began as a child where the only grocery store was out back in the family garden and pasture. From the age of 9 he would walk into the chicken coop, grab the eggs and cook himself breakfast standing on a milk crate.  Read more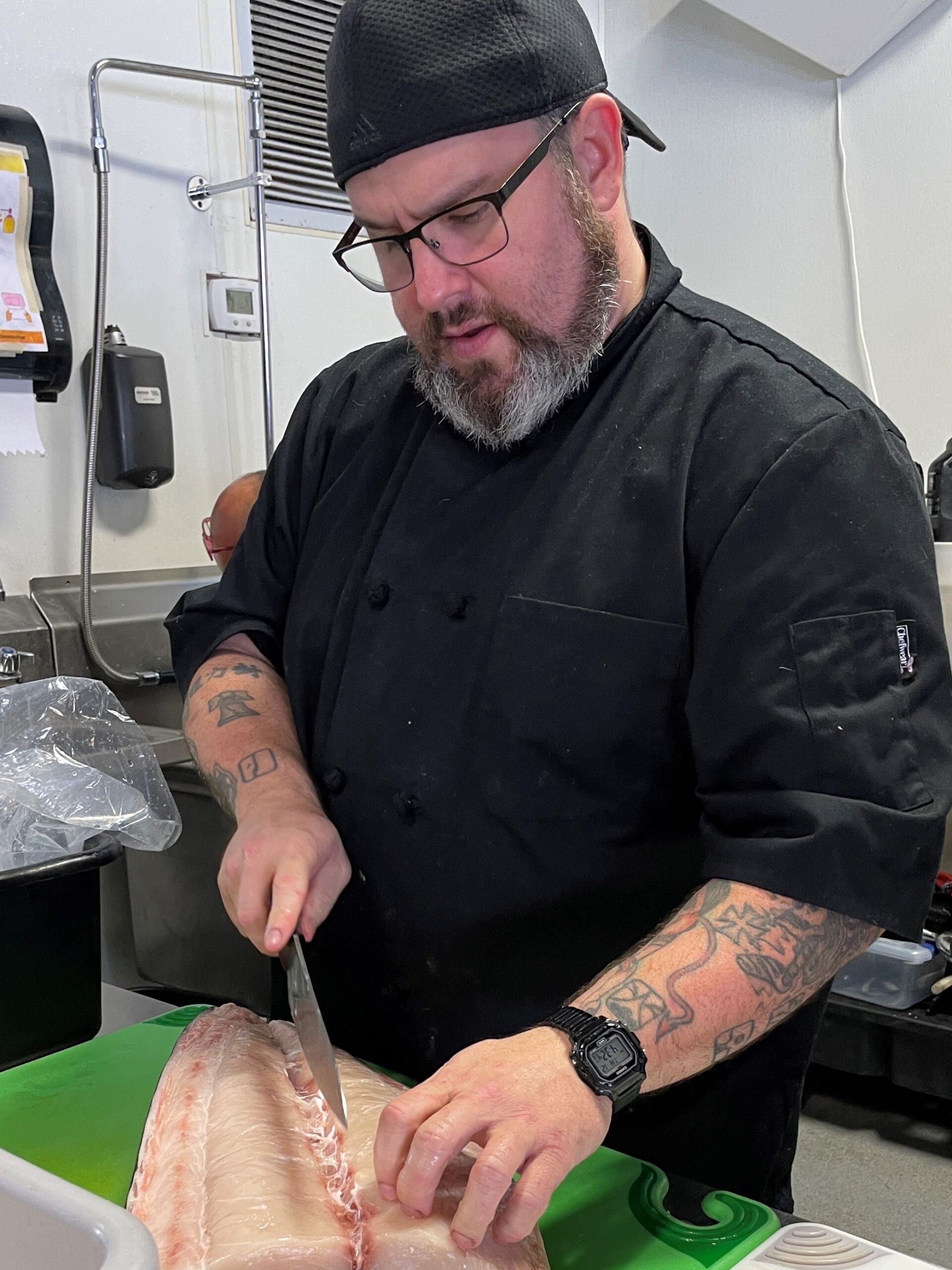 Chef-Driven and Quality-Focused
Fried Bay Scallops, Thai Mayo, Vinegar Slaw
Parmesan Cheese, Breadcrumbs
Sticky Garlic Ginger Pork Chop
Sanibel Island Whole Grain Mustard Baracue Sauce

"Everything was delicious"
"Everything was so delicious and so creative. Love the open feel of the restaurant. The ambiance is fabulous. Can't wait to go back and eat our way through the menu. So lucky to have them back."
Heidi Y – DC

"Fabulous from start to finish"
"So excited for Debbie and Paul and Gus's new adventure! Our meal was fabulous from start to finish!! Can't wait to go back to try more items!"
Ronda P, NJ

"Great food and service!!! Wings, large plates and sides were delicious! Excited to have a new restaurant in North Wildwood!"
Amy M – NJ

"
Everything was well prepared and enjoyable

"
"Great food! A perfectly cooked steak. The option of a side of mushrooms to pile on top. The most tender pork chop I've ever had. Shanghai Street wings with just the right amount of kick. Meatloaf. Fries. Burrata…Everything was well prepared and enjoyable"
Robin S – NJ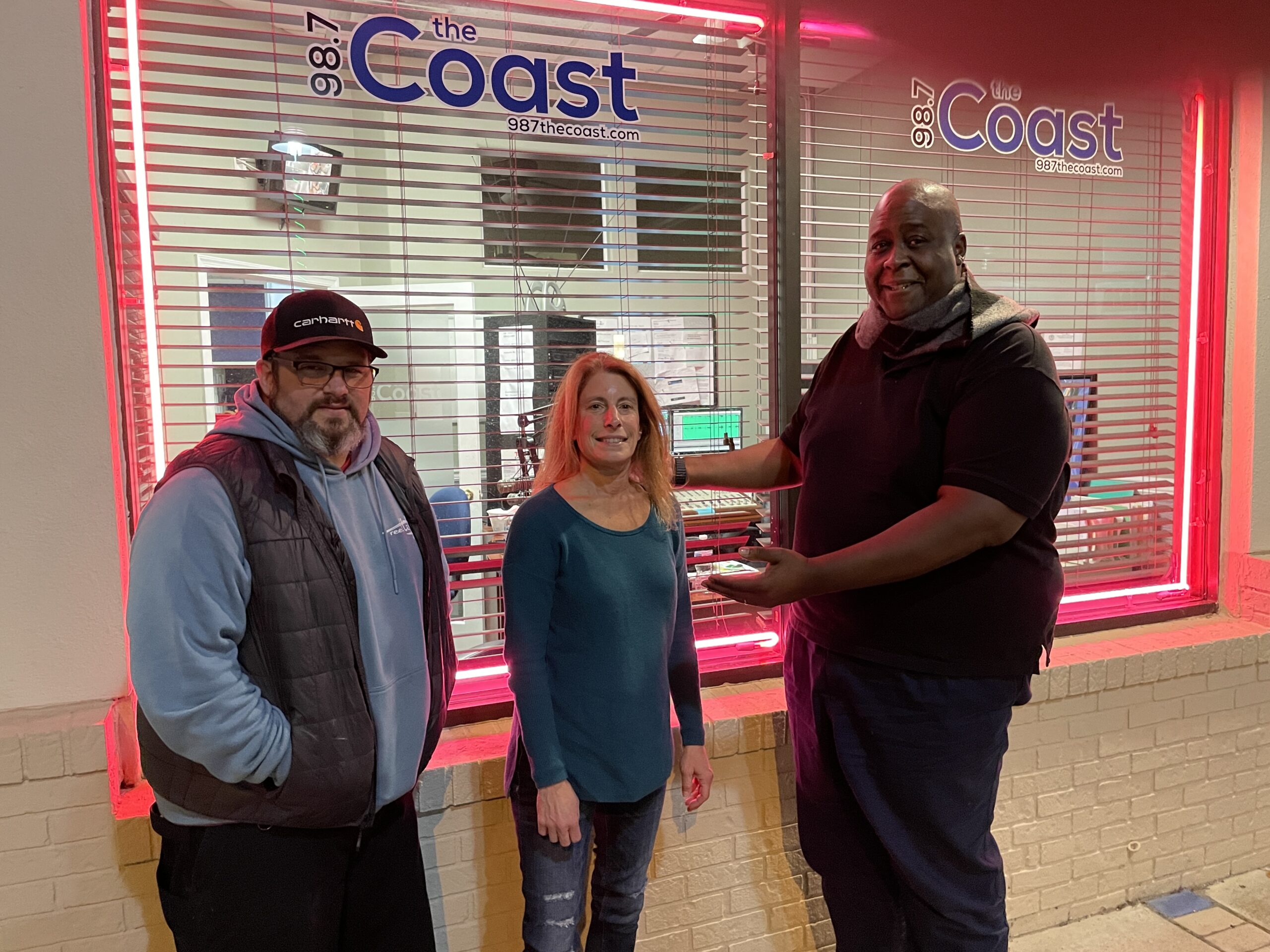 Live on 98.7 The Coast "On the Town with Victor Faison."
Chef Gus and Debbie sit down with Victor for 2 hours "On the Town" and talk all things food and wine. Listen to the podcast and hear how Chef Gus got his start and what is behind the dishes he creates. Debbie throws in some wine pairings to go along with the food.
Closed for the Season
Re-opening March 31, 2023
We are BYOB
Please arrive at your designated reservation time. If your table is available, you will be seated no earlier than 5 minutes before your designated time. All guests will be seated once their entire party has arrived. If you are running late or your plans change let us know. Reservations are held for 15 minutes. Any guests arriving past this time designation will be placed on the top of the waitlist for the next available table. (this includes all guests in your party) This policy is in place to ensure the integrity of reservations made later in the evening.
If you need to cancel, please do so 3 hours before your reservation or a $25 per person cancellation fee will apply. If you fail to show up for your reservation, there is a $25 per person no-show fee.
Outdoor dining is available but dependent on the weather. We can not guarantee indoor seating due to inclement weather. Dogs are not allowed. 
We look forward to seeing you!
For parties of 7 or more please call the restaurant for reservations. A 22% gratuity will be added to parties of 7 or more.  During the months of July and August, parties of 12 or more will be offered a pre-fixe menu with a choice of 3 small plates, 3 entrees, and  dessert for $45 per person.
609.796.2446
We are BYOB
Address: 700 New Jersey Avenue, North Wildwood NJ 08260
Drop Us a Line
Don't be shy. Let us know if you have any questions!