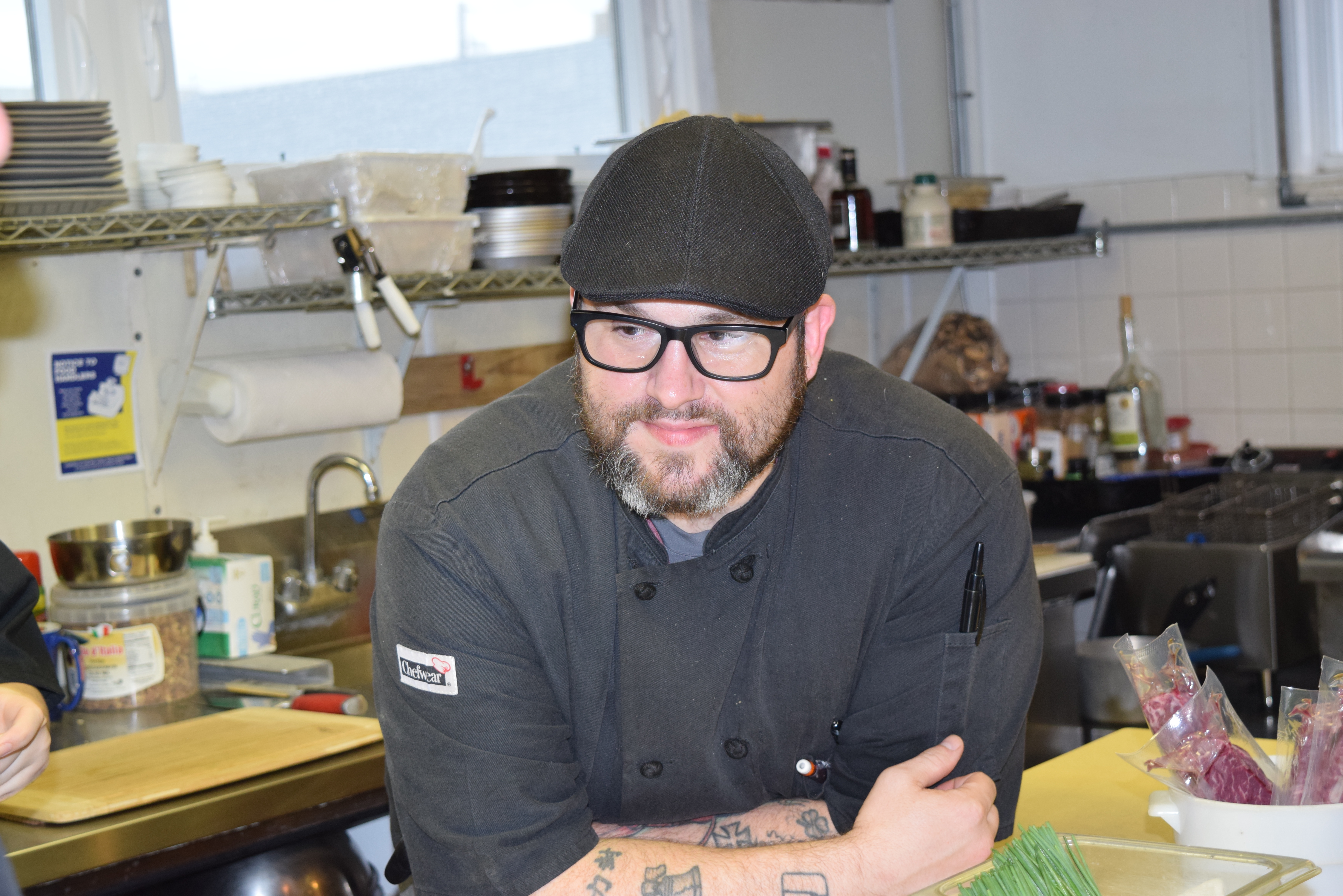 Discover the inspiring culinary journey of Chef Gus Zimmerman, the creative force behind Trio North Wildwood, a casual fine dining restaurant that seamlessly combines farm-to-table sensibilities with contemporary flair. With deep roots in farm-to-table cuisine, Gus brings his passion for fresh, local ingredients to the heart of North Wildwood.
Growing up on a sprawling 1500-acre Elm Grove Farm in Buckingham, Pennsylvania, Chef Gus Zimmerman's love for farm-to-table cooking was cultivated from a young age. His family's garden and pasture served as the only grocery store, shaping his approach to cooking and fostering a deep appreciation for fresh ingredients.
Gus's culinary career began at The Raven under the tutelage of award-winning Chef Edward Jankowski. Starting at the bottom, he worked his way up to the coveted position of Executive Chef. In the late 1990s, Gus expanded his farm-to-table expertise as chef-partner at Tabora, a 15-acre farm and orchard offering pick-your-own produce, a sit-down restaurant, offsite catering, prepared meals, and a bakery.
Seeking new culinary horizons, Gus transitioned to corporate-owned restaurants, becoming a Chef at Morton's The Steakhouse and Executive Sous Chef at Bobby Flay Steak in Atlantic City, New Jersey. He later co-owned a restaurant in Dallas, Texas, Agave Tequila and Tapas Bar, as Chef-Partner for three years.
Returning to the Tri-State area, Gus served as Executive Chef at McCormick & Schmick's William Douglas Steakhouse in Cherry Hill, NJ. Eventually, he returned to Cape May, New Jersey, where he spent his childhood summers with his grandparents. Here, he took the helm as Executive Chef at Marie Nicole's in Wildwood Crest, leading the restaurant's transition to Avalon before opening Kitchen 330.
The establishment of Kitchen 330 in Stone Harbor alongside his cousins marked the beginning of a new chapter. After three successful years, the business partners decided to own their own building, leading them to open Trio North Wildwood, a testament to the unity of the three entrepreneurs.
At Trio North Wildwood, Chef Gus Zimmerman's culinary expertise shines through every dish. "The only way you can really showcase yourself is in your own venue," says Gus. He invites you to savor the flavors of his creations and experience a meal that will leave a lasting impression. Experience farm-to-table mastery at its finest with Chef Gus Zimmerman at Trio North Wildwood.
"The only way you can really showcase yourself is in your own venue." Gus hopes the food will speak for itself and you will have a memorable experience.