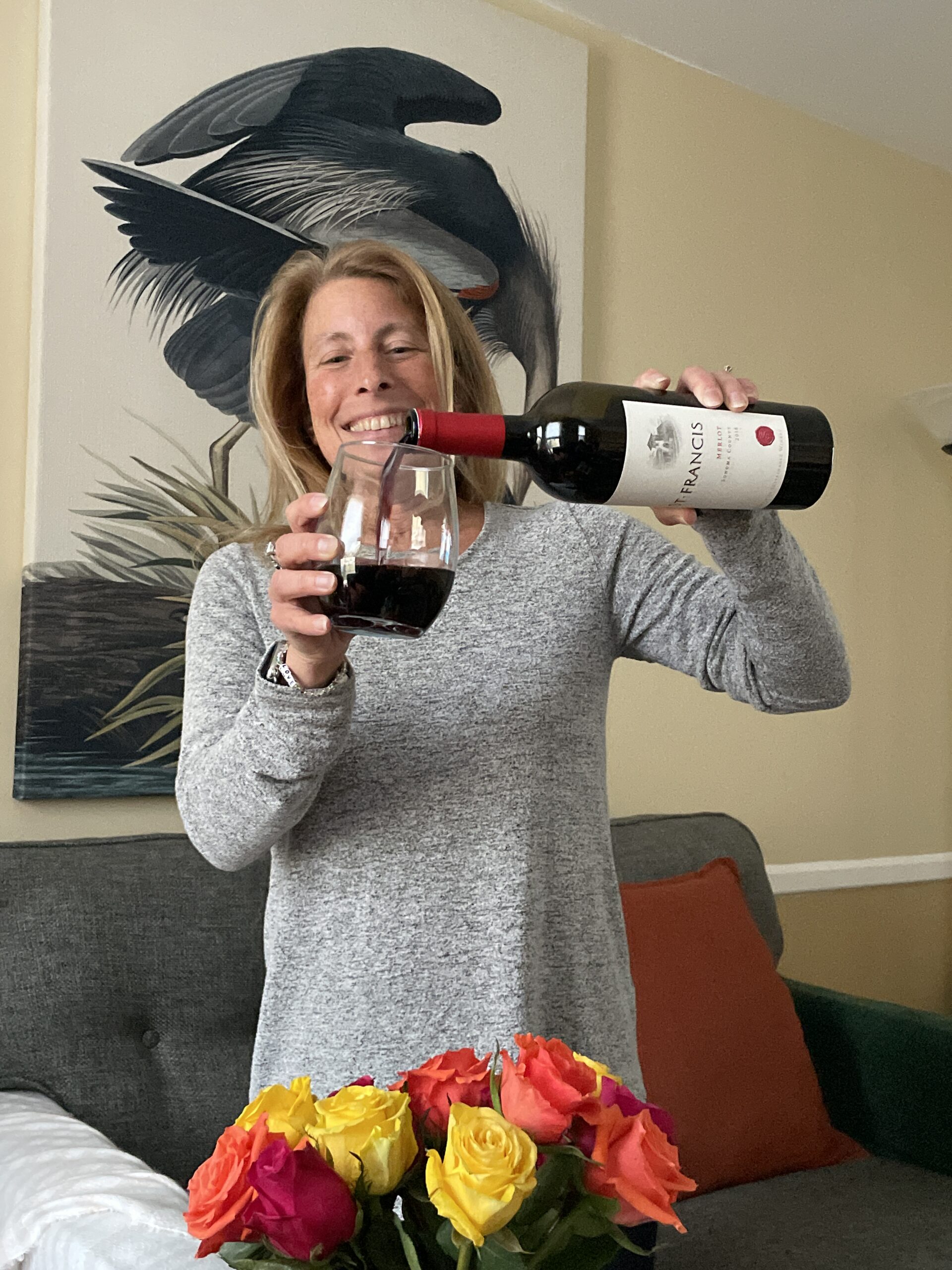 Meet Debbie Gioquindo, a wine connoisseur, entrepreneur, and Poughkeepsie, New York native, whose zest for life will leave you both informed and entertained! This former radio marketing and community relations pro is now affectionately known as the Hudson Valley Wine Goddess, and her passion for all things wine is nothing short of contagious.
From owning a successful travel agency for two decades to her leadership roles with the Shawangunk Wine Trail and Hudson Valley Wine Country, Debbie's diverse background perfectly marries her love for wine and travel. A true renaissance woman, Debbie is a Certified Travel Counselor, Certified Specialist in Wine,  Wine Location Specialist in Port & Champagne and a Certified Sherry Wine Specialist.
As a renowned wine writer and blogger, Debbie's expertise extends far and wide, earning her the 38th spot on Excel Wines' list of most influential wine bloggers in the world! With a deep commitment to her craft, Debbie is also the author of Tapping the Hudson Valley, a guidebook featuring day trips and weekend itineraries to explore the Hudson Valley's finest craft beverage producers.
Debbie's wine expertise knows no bounds, as she co-hosts the free monthly wine education program, Winephabet Street, alongside Lori Budd of Dracaena Wines. She's also the chairperson for the Hudson Valley Wine Competition, a prestigious annual event held at the Hudson Valley Wine Festival.
At Trio North Wildwood, you'll find Debbie working her social media magic and sharing her infectious enthusiasm as the front-of-the-house manager. She can't wait to meet you and regale you with her extensive wine knowledge while making your experience truly unforgettable. Get ready for a whirlwind of fun, flair, and fabulous wine with Debbie Gioquindo, the Hudson Valley Wine Goddess!